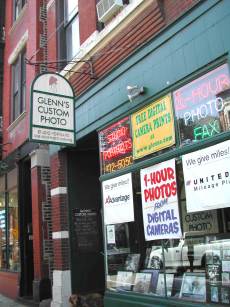 A Friendly Store in a Friendly Town
Located in Chicago, Illinois, Glenn's Custom Photo has been offering professional photography service since 1992. Housing a professional photographer, a graphic artist and two printing technicians, Glenn's performs custom photo-finishing, digital imaging, and photo restoration. They also specialize in portraits for children, families and pets.
Customer Incentives
A large client base always comes with a healthy number of competitors. Glenn's Custom Photo concentrates on strong customer relationships to keep their loyal client base. According to the store owner, Glenn Silverman, "The competition is fierce in the photo industry. In order to differentiate Glenn's Custom Photo from the rest, I decided to award airline miles with all purchases. For this, I need to keep track of all my customers purchases. Cash Register Express allows me do exactly that. The program also allows me to maintain better relationships with everyone because I can now capture mail and e-mail addresses."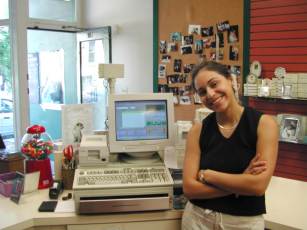 The System -- and Service -- of Choice
When it comes to rating the service and systems of PC America, our customers say it best. "The customer and technical support is excellent. The folks at PC America are continually improving the product to keep up with the latest retail trends. I can easily get new versions from the internet. All over, I've had an excellent experience with Cash Register Express from PC America."