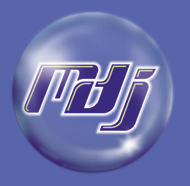 346 West Route 59
Nanuet NY 10954
Rockland County's Premier DJ Store

Metro DJs is a pro DJ supply store on Route 59 in Nanuet, New York. They carry a wide variety of DJ equipment, including turntables, sound systems, lighting and more, as well as CDs, records and apparel. The experts at Metro DJs also teach disc jockey classes in a special room in the back, equipped with lighting and a top-notch sound system. Their online web site includes most of their products, or you can stop by the store fast gaining the reputation as the best equipped DJ store in Rockland County.

Customer Loyalty

One proven way to keep customers coming back to your store is an incentives program. Metro DJs provides great service and an excellent selection of products but is always looking for new ways to make their customers happier. The bonus point features of Cash Register Express provide a great way for them to do this. According to co-owner Leo Garrison, "We wanted to offer our customers some sort of reward for bringing their business back to us. There's a screen in CRE that allows you to set up bonus plans. One of the plans that we set up is buy twelve CDs or records and get the 13th free." Customer information can be stored inside the point of sale, and the number of bonus points they have so far is stored with their record. "We don't need to mark a card each time someone buys a CD; the cash register keeps track of it all and prints the point balance on the receipt."

Sales Tracking

All the products in Metro DJs are related to music. However, their merchandise is separated into a few categories; equipment, CDs, apparel and services. Leo comments how "before getting a point-of-sale system, we would decide what to reorder by seeing what is low on the shelves. However, the reports from Cash Register Express showed that wasn't necessarily the best way to reorder." CRE has a large number of sales reports, showing you what sells best and what isn't selling at all. Information can be generated using multiple criteria such as a date range and sales of items within different departments. "Even though I have 15 Eminem CDs in stock, my sales reports may tell me that Eminem CDs are selling fast. If I don't order more now, I may be out of stock in a couple of days -- meaning a customer may not find what they want. Thanks to my reports, I avoid those problems."

Fast and Efficient

Bar coding items is the proven way to ensure speedy and accurate checkout. While bar codes are becoming more common on items directly from the manufacturer, there are many situations where a store owner needs to create their own. Metro DJs carries the tri-state area's hottest mixed CDs, which often do not have bar codes. Leo notes that, "Just like anything else we sell, we prefer to track exactly which mix CDs are selling best. We'd prefer to guarantee accuracy, which can be done with a bar code." Using Bar Code Express, CRE users can print bar code labels for their products that can be scanned at the point of sale. "Otherwise, there's a chance that one of our cashiers will accidentally select a different mix from the same DJ. With bar codes, this never happens."