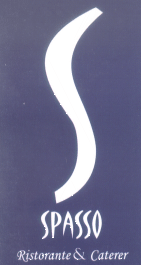 Spasso Ristorante & Caterer
Bedford Hills, NY

Dining in Italy

Spasso Ristorante and Caterer is an Italian Restaurant in Bedford Hills, New York that serves lunch, dinner and desserts. Delicious meals are served in a mural-wrapped, authentic Italian atmosphere. Diners face a challenge deciding between the freshly-baked brick over pizzas, homemade pasta dishes and delicious meat entrees. If they're not full, patrons can enjoy a delicious gelato, cake or pastry to finish off the meal.

Speed of Service

Spasso opened in 2002, with the servers ringing up customers through a cash register. According to Angelo, the owner of the restaurant, "Prior to installing the Restaurant Pro Express Point of Sale, we were handwriting tickets and running them back to the kitchen." Alcoholic drink orders had to be separately carried to the bar. Unlike a cash register, Restaurant Pro Express can print orders to the appropriate printer automatically; entrees print to the kitchen, pizzas print to the brick oven, and drinks print to the bar. "Restaurant Pro Express has drastically increased our speed of service while eliminating mistakes from handwritten checks.

Upscale Appearance

The chefs at Spasso work hard to make sure that each meal being served is not only delicious, but also has the look of culinary perfection. Dishes leaving the kitchen complement the restaurant itself; a spacious table layout, gorgeous bar and overall elegant look. Angelo notes that, "In a restaurant like ours, a clunky cash register is undesirable. The point of sale system came with the latest Dell Mini Towers, and slick flat touch screens that match the upscale appearance of our dining room." Using Restaurant Pro Express as your point of sale system gives you the flexibility to choose a variety of hardware to match the look of your restaurant.

Affordable

When computerizing your restaurant, it's important to look for the perfect point of sale system to match your needs. Angelo tried out the Restaurant Pro Express demo to see all the features before making his decision. "We are very pleased with choosing Restaurant Pro as our POS solution. We saved 25% of the cost from other point of sale vendors with the same or more features. It does much more then a cash register, and just as much as any other point of sale system; we proudly recommend them as a POS solution."